Pond Installation & Pool Digging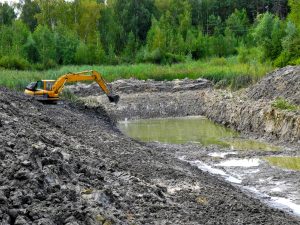 Pond Contractor & Pool Excavation Searcy AR
Are you looking for a Pond Digger or Swimming Pool Excavator in Searcy, Heber Springs, Cabot, Vilonia or the surrounding areas in Arkansas? Searcy Excavation & Dirtworks can dig your pond for you and we would love to give you a Free Quote for doing so. Give us a call at 501-236-6418
Ponds are useful for water retention, can be used in drainage solutions, land management, and are popular in Arkansas for recreation. Would you like to create a fishing pond for you and your grandkids? We think that's a great idea, and we would love to help you with that.
Pond Builder & Swimming Pool Excavator Bald Knob, Beebe, Cabot
If you'd like to build a pond or swimming pool on your property, consider the location, function, terrain, and depth. Items to consider are the elevation of the land you'd like the pond installed. If the pond is located in a portion of your property that already gets a lot of runoff from rain water, that could put your new pond or underground pool at risk for a flood in a heavy rain.
Would you like space around your pond for chairs or a good view? Does your location for your pond get enough sunlight for at least a half day on average? Are there trees or large root systems nearby? Are there electrical lines or other hazards near your pond installation site? These are all things to consider when thinking about having a pond installed on your property.
Swimming Pool Diggers Near Me
If you'd like to hire our excavation contractors to dig a new pond or swimming pool for you in Searcy, Cabot, Beebe, Rosebud, Heber Springs or the surrounding areas in Arkansas, give us a call today at 501-236-6418
Thank you for your business!