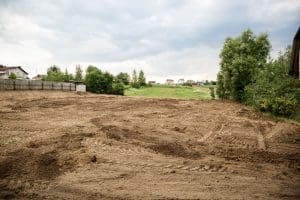 Land Clearing Searcy, Heber Springs, Cabot, Rosebud
Do you need your land cleared in Searcy? Do you need trees removed in Cabot? Are you in need of a land clearing company in Heber Springs? Do you need an area clearcut in Rosebud? If you live in Central Arkansas and would like to hire a reputable company to clear your land for you, give us a call at 501-236-6418 and let us give you a Free Quote on service.
Trees Removed in Arkansas
Do you have acreage with large trees that need to be removed? Searcy Excavation & Dirtworks has the heavy equipment needed to completely clear your land for you no matter the size. If you'd like all your large trees removed and your land completely cleared for a new construction or some other purpose, we can handle your project for you.
We are not like a small tree service - we have dozers, excavators, trucks and more to knock old growth down and haul it away for you. Your land will be pristinely curated and cleared according to your specifications.
Land Cleared & Clear Cut Searcy AR
Customers in Arkansas know who to call when they need their land cleared. If you'd like to hire a local company that can remove trees, shrubs, rocks, debris and leave your land completely cleared please contact us for a Free Quote on service.
If you'd prefer to email us, please fill out the Free Quote form on this website and we will get back in touch with you.
Searcy Excavation & Dirtworks connects you with excellent contractors who will handle your project with the care and concern it deserves. Give us a call today at 501-236-6418
Thank you for being our customer!