Rough Grading, Finish Grading, Road Grading in Arkansas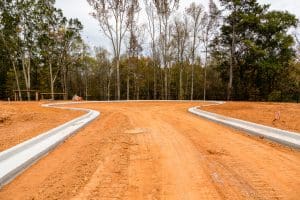 Professional Road Grading Searcy AR
Are you in the market for a Grading Contractor and Grading Service to assist with your project? Searcy Excavation & Dirtworks connects you with expert Road Graders, Rough Graders, and Finish Graders in Searcy. It's very important to the long-term health of your project that your grading be done correctly.
Before any landscaping or construction can be done, land must be graded. Land grading is simply a leveling of the surface to create a nice level area that will serve as a foundation for your project, whether you're installing a new road, hardscape, or prepping a site for new construction.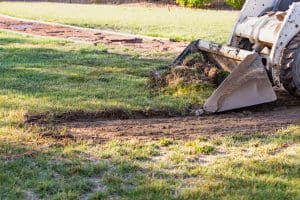 Land Grading Heber Springs, Cabot, Beebe
Your land can be graded to be flat or grade to have a slope to it. Often in new construction we grade land where water and moisture will be directed away from your structure. In addition to grading, other drainage solutions may be of interest to you as well.
Each dirt grading project we handle is unique in its own way in that differing soils, foliage, and land usage will create variants with every job. Because of this, there is different heavy equipment to be used for different purposes.
Dirt Grader Searcy, Vilonia, Conway
Some grading projects simply require us to move dirt and make it level. Sometimes we need to use our excavator to fill in a hole before grading can take place. We can make your land flat, we can make it slope, we can build a retention pond to handle drainage, and we can install topsoil to ensure your project has a "blank canvas" for you to build upon.
If you'd looking for a local, relable grading contractor in Searcy, Beebe, Cabot, Heber Springs or any of the surrounding areas, please give us a call today at 501-236-6418
Grading Contractor Searcy AR
Get a Free Quote on professional Grading Services today in Central Arkansas.